"The child is capable of developing and giving us tangible proof of the possibility of a better humanity."  – Maria Montessori
Diversity at MCHD is not a number but a dynamic experience of rich interactions among our students, faculty, staff, and families in the classroom, on the playground, and at organized school events.
This page offers a current snapshot of the unique atmosphere within which our students learn about each other, their community, and the world.
---
All are welcomed.  All are valued.
---
Resources and Recommended Reading
Because diversity and inclusion are essential components to our hope for a peaceful world, we want to support parents in their crucial and courageous conversations with children, family members, and others in their community.  Assembled below are a variety of print and online resources for families that may be helpful.  
Book Recommendations: (Fall 2016)
1) Toddler and Early Childhood: Families, by Shelley Rotner  (depicts many forms of diversity within families using real pictures)
2) Early Childhood and Kindergarten: The Last Stop on Market Street by Matt de la Pena (chronicles a boy's heartwarming Sunday morning routine with his nana)
3) Kindergarten and Lower Elementary: My Name is Yoon, by Helen Recorvits (explores immigration through the young eyes of a  female Korean American main character, and examines the importance of names)
4)Upper Elementary: Hidden Figures, Young Readers Edition, by Margot Lee Shetterly (chronicles 1st African American women to work for NACA/NASA who were the little known mathematicians known as "human computers"- movie of story out in January)
5) Adults: Between the World and Me by Ta-Nehesi Coates (very timely letter from African American father to his son)
More recommendations are available on this Google Doc.
Election Conversation Recommendations:
1) From the New York Times:  How Could You? 19 Questions to Ask Loved Ones Who Voted the Other Way (a guide to facilitate conversation between Trump voters and Clinton voters)
2) From Dr. Geoffrey Greif of the University of Maryland: Losing Friends and Family Over the Election?  (suggestions for navigating relationships when you are not of the same political party)
3) From CNN: How to Talk to Your Kids about the Election (important messages and suggestions for talking to children, regardless of your candidate preference)
4) From Dr. Emma Seppala of Stanford University: How to Keep Politics Off the Playground (suggestions for fostering safe environments for children instead of destructive, politically-hurtful ones)
Moving Forward: Recommended Reading for Addressing Racism and Bigotry in our World
1) From German Lopez at Vox.com: Research-Proven Ways to Reduce Racial Bias (suggestions for having this conversation in constructive ways that don't make people feel condemned)
2) From the POD Network Diversity Committee: Responding to Microaggressions with Microresistance: A Framework for Consideration (elucidates a strategy for dealing with microaggressions and effective culture change)
3) From the Southern Poverty Law Center: Speak Up: Responding to Everyday Bigotry (resources for dealing with bigotry in others and ourselves in a host of situations)
4) From Upliftconnect.com: What it Really Means to Hold Space for Someone (explains the process of "holding space" or being an ally to others through challenging times)
MCHD Demographics and Other Markers of Diversity
–  Numerous religions and spiritual practices are observed by our students' families including Agnosticism, Atheism, Buddhism, Christianity, Hinduism, Islam, and Naturalism;
–  47% have lived abroad, representing approximately 40 countries;
–  The majority of families work in Durham or the Research Triangle Park;
–  Afternoon child care needs are met through MCHD's After School care (nearly 25% of students), grandparents/ family, nannies, after school enrichment programs, and flexible work schedules;
–  Family structures vary, including traditional, adoptive, blended, single-parent, same-sex parents, and two household;
–  Nearly all of our families actively volunteer by sending in classroom snacks, taking care of classroom pets, giving classroom presentations, supporting school events, and serving on school committees, including the Parents Association and Diversity Committee;
–  79% of our families live in Durham, 11% in Chapel Hill, and 10% in surrounding areas.
Our Diversity and Inclusion Committee
MCHD's Diversity and Inclusion Committee works with the Head of School each year on various topics related to retention, recruitment, and other issues.  The committee also organizes Parent Affinity Groups and sponsors educational events to support the community.  Contact Dalia Mack, Chair of the committee, via email at daliamack(Replace this parenthesis with the @ sign)mchdurham.org with questions or for more information.
Members of the Diversity and Inclusion Committee
Our Staff Commitment to Diversity
MCHD's staff is committed to continuing professional development in order to raise awareness and implement inclusive practices in the classroom and the community at large.
Recruitment: Diversity Hiring Fair
On February 25, MCHD will join with 8 other Triangle independent schools to host a Job Fair for underrepresented teachers and school professionals.  Learn more and register here.   We look forward to welcoming you!
Leadership: Professional Development
 Tammy Squires, Head of School
In the summer, Tammy attended the American Montessori Society's Diversity Conference where she learned from Derrick Gay's presentation, "The Double-Edged Sword of Diversity: Reframing Community-Life Initiatives in Montessori Schools." Learn more from his TedX Video.
 Cynthia Hughey, Assistant Head of School
Cynthia has recently completed a Racial Equity Workshop with local activists, Organizing Against Racism.  OAR teaches participants how to deconstruct historical, cultural and institutional racism and build something new and revolutionary in its place.  As they offer workshops throughout the Triangle, Cynthia enthusiastically recommends this workshop for any and all people interested in dismantling racism.  Learn more at oarnc.org.
Prior to this, Cynthia has also regularly participated in Ruth King's Mindful of Race workshops.  Learn more at ruthking.net.
Staff: Professional Development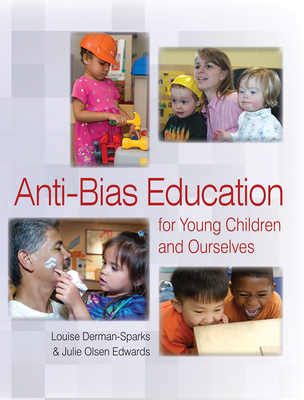 The Program/Cultural Diversity Committee spent two years studying Anti-Bias Education and used their study to develop culturally inclusive guidelines for holidays in the classroom and will lead a school-wide professional development series on the text in 2016-17.  Learn more about this book here.
NEW for 2016-17!
MCHD is offering a new Parent Education series, featuring  Dr. Leslie Marshall leading our discussion of Talking to Your Children About Race, Ethnicity, and Culture.
Our Parent Affinity Groups
Affinity Group work provides a safe space for all participants to identify salient issues and common concerns through dialogue, using our individual voices to bring about affirmation, fellowship, connection, and empowerment.  Some common goals of affinity groups include:
–  discussing issues related to racial/ethnic/cultural identity development;
–  providing a safe environment where people who share a racial/ethnic/cultural identity can come together for building community, fellowships, and empowerment;
–  providing families with an opportunity to discuss feelings, concerns, and issues of cultural heritage, race/ethnicity and racism in a safe space;
–  offering underrepresented people in a community a safe space to come together to feel less isolated and more connected and affirmed, to build strength, pride, and resilience;
–  building on parents' pre-existing knowledge regarding issues and experience with race and racism and help parents foster a positive social identity for children;
–  enhancing the collaborative efforts between different groups in order to create equity for all.
Goals courtesy of National Association of Independent Schools
Currently, MCHD Affinity Groups include Families of International Origins, Families with Diverse Structures, LGBTQ Families and Allies, Parents of African-American or Multiracial Children, Parents for Social Justice, Parents of Children with Allergies, and Neurodiverse Families.  We anticipate developing more Affinity Groups in the future with parent support.